WAGO
AGU is a distributer and representative for WAGO
that over solutions for :
Digitization of Energy Networks
Transparent, efficient grid operation
Grid-compliant integration of renewable energy
from decentralized generation
Energy storage systems
Dynamic load management
Sector coupling
E-charging
Power-to-X
Virtual power plants
Telecontrol technology (RTU)
About Us
Projects
WAGO's automation technology is versatile, offers open standards, simplifies your production process and building applications and offers an all encompassing product selection – from software, HMI devices and control technology, to fieldbus-independent I/O systems, to switches and sensor/actuator boxes. Flexibility and planning freedom are the major advantages of modular and fieldbus-independent devices used for decentralized automation. WAGO broke new ground in 1995 by introducing a fieldbus system patterned after building blocks – modular fieldbus nodes could be adapted to fit a specific application. Since then, we have continued expanding and evolving this system with state-of-the-art control technology and displays.
The Benefits of WAGO Automation Technology for You:
•Integrated communication, from the controller to sensors and actuators, due to support for the most common fieldbuses and ETHERNET standards
•Quick commissioning thanks to modular designs and use of established standards (e.g., DALI, KNX, PROFIBUS, Modbus®, AS-Interface)
•Guaranteed worldwide use, even under the harshest operating conditions, thanks to international approvals
•Comprehensive range of accessories (e.g., RJ-45)
•Robust, maintenance-free, safe and reliable
•Over 20 years' experience in automation
•Superior service and support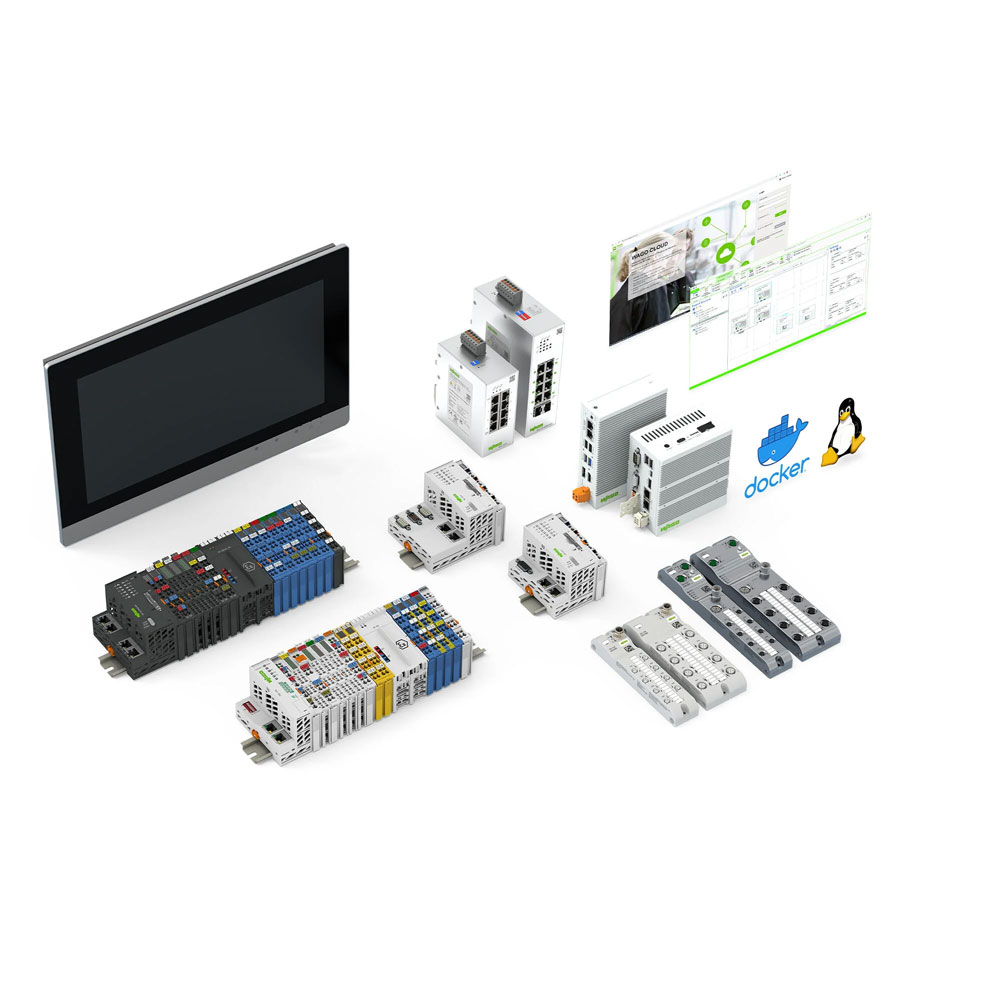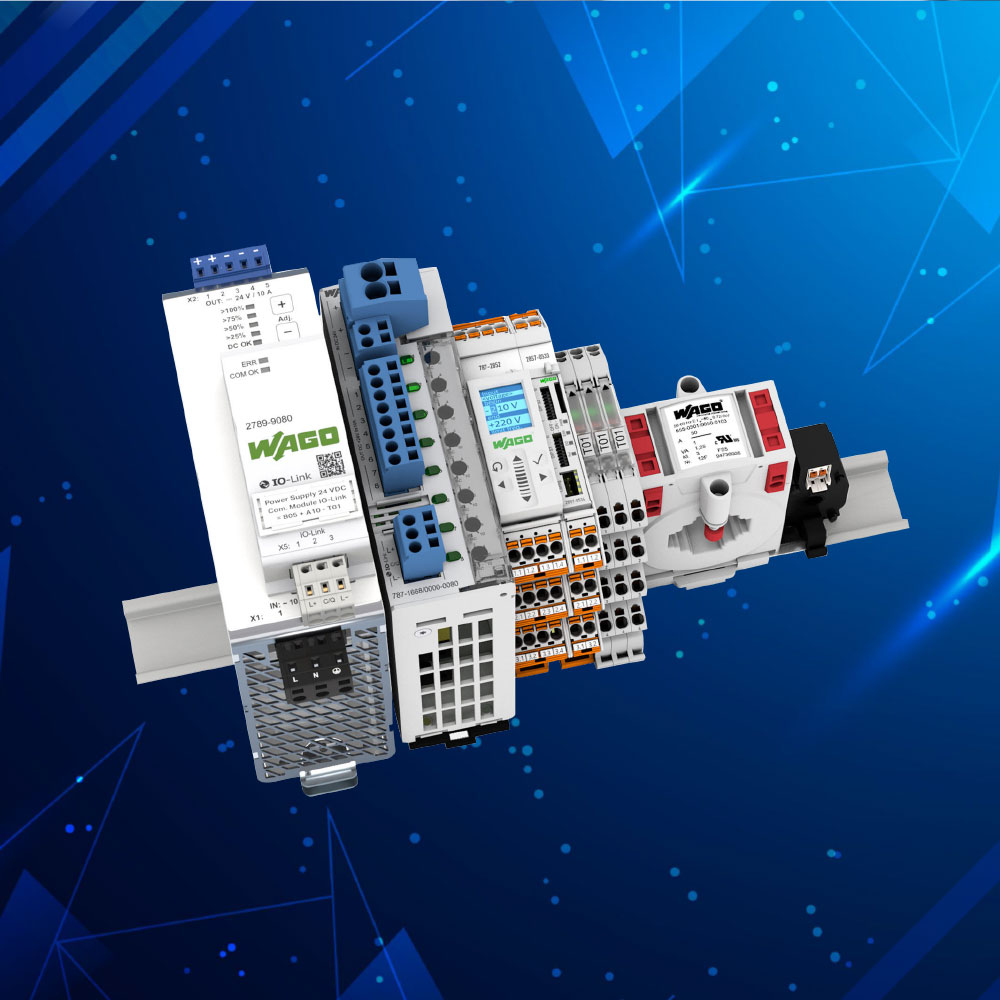 INTERFACE ELECTRONIC
Modern equipment design requires a wide variety of components that can meet diverse challenges: Examples include user- and maintenance-friendliness, low investment costs, safety and availability, and simplicity in design and usage.
Different WAGO Interface Modules with various designs, such as pluggable function and interface modules, narrow relay and opt couplers and modern high-efficiency switch mode power supplies, are ideal for meeting these challenges and ensuring safe isolation of the wiring and function levels.
ELECTRICAL
INTERCONNECTIONS
Easy, safe, maintenance-free: Perfect for DIN-rails, circuit
boards or junction boxes or as pluggable connectors in cable
ducts or control cabinets – WAGO offers the right electrical
interconnect solutions for every application.
All our electrical interconnection solutions are distinguished by:
•Time savings
•Maintenance-free
•Suitable for all conductor types
•Reliability for all applications
•Long-term contact quality – independent of operator skill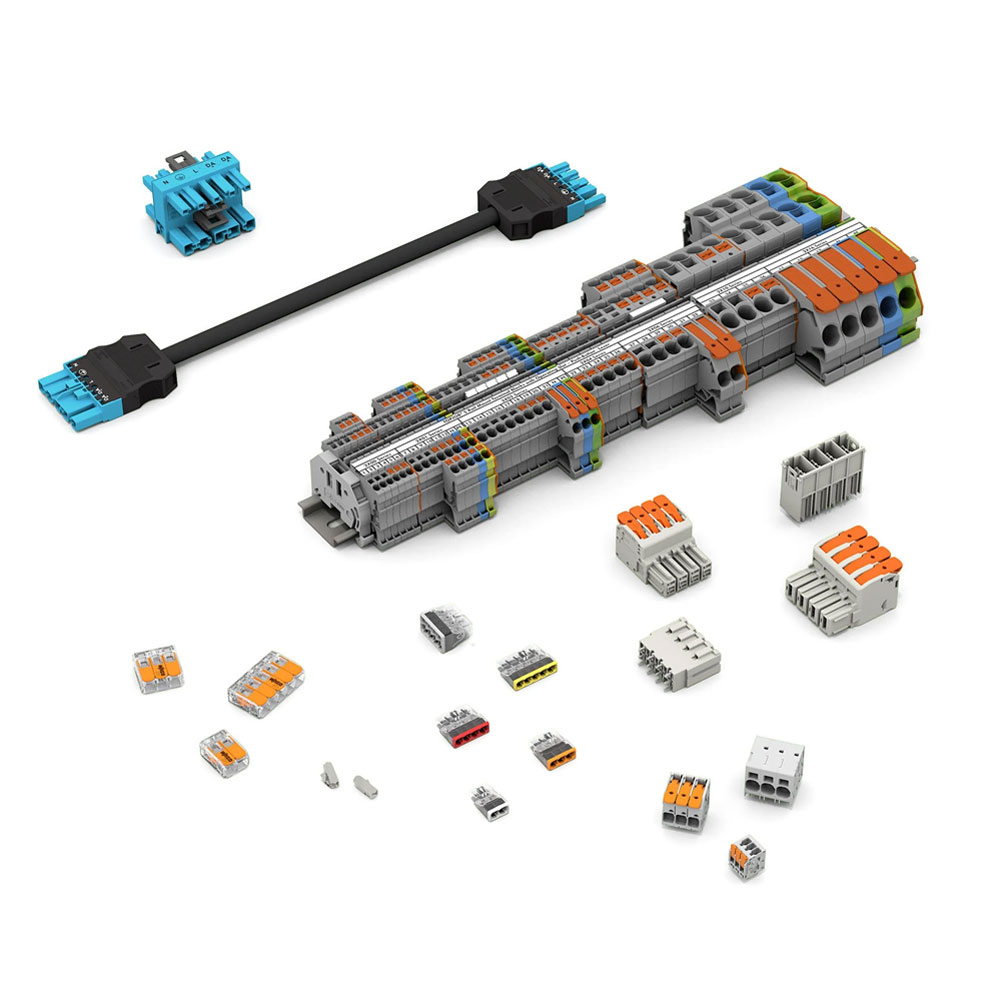 Contact
Phone
Email
Address
H. Office: Building No. 3298
Khalid Bin Al Waleed St.,
Al-Raka North – Dammam,
34225 – 7449