HNC electric
FREQUENCY INVERTER
HNC Electric designs complete products range of AC frequency inverters with high stability and high performance. Various Special types for different applications are also available as well as standard inverters, e.g. winder, CNC machine tools, crane, injection molding machine, etc.
About Us
Projects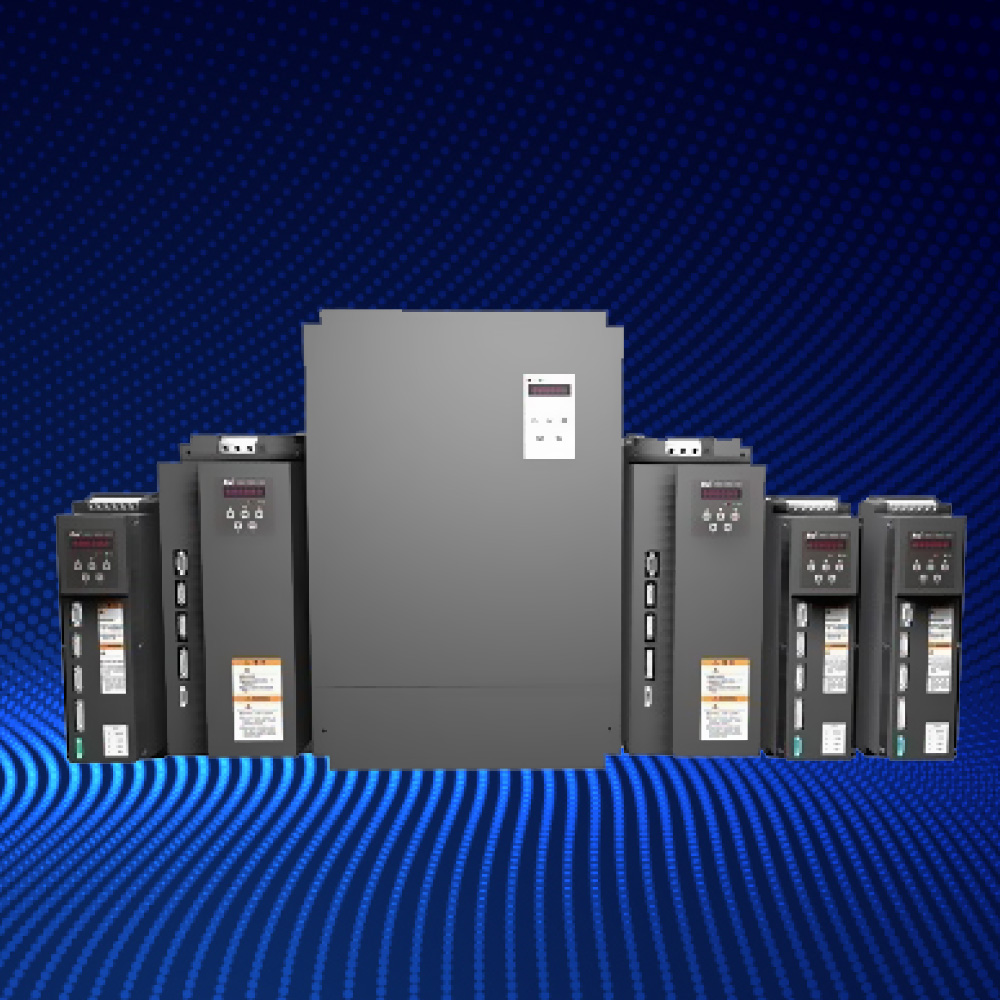 SERVO DRIVE
HSD series servo drives can meet general requirements
of machine buildings, automation controls with AC220V
and AC380V power supply and 132 ~ 0.2kW power rating.
They satisfy customers with high performance and cost
effective features. Customized solutions according to
different industries and applications can be supported
by HNC Electric which could offer additional customer
benefit in the field of industrial automation.
Advantages and Characteristics
1) Power rating: 0.2kW to
132 kW with AC220V and
AC380V power supply
2) Torque / Position /
Speed control
3) Perfect static & dynamic
performance, high
stiffness
4) Rich I/O functions to
match different
Product Recommendation
AC220V servo drive:
E3/HSD2/HSD7
AC380V synchronous
servo drive:
HSD7,HSV-180AD,
HSD2000 AC380V spindle
servo drive:HSV-180AS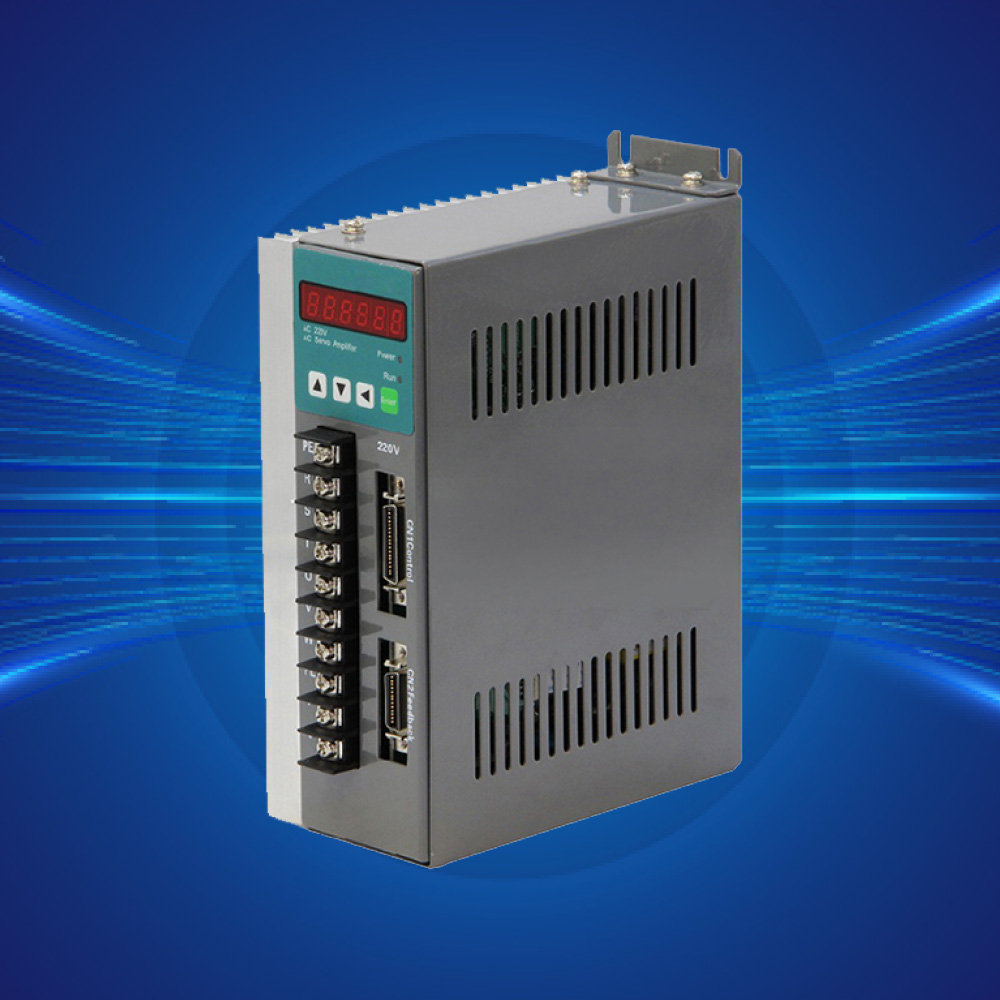 PLC
HC series programmable logic controllers with high reliability, high performance and high speed features have been applied in many industries all over the world.
HNC Electric works closely with customers to design products that are the best choice for their applications.
Easy-operation, fast and reliable, HC series PLCs process your applications more effectively and accurately.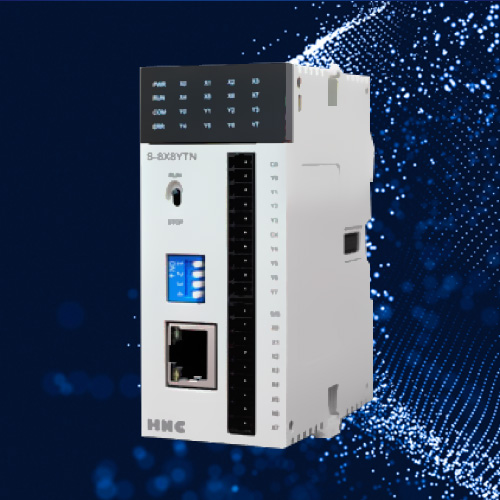 Advantages and Characteristics
1. Full range of PLCs for customers' choice, including HCS/HCG/HCM
2. Controllable: 256~10 points
3. Various expansion modules
4. Built-in communication ports and high speed pulse output
5. Rich application instructions for different
Product Recommendation
High performance models:
HCS/HCG/HCM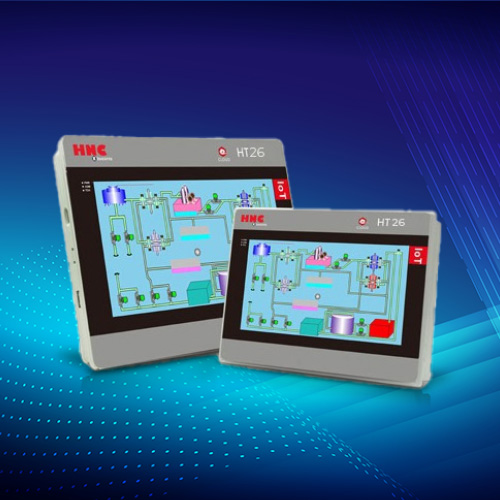 HMI
HNC Electric provides various Human Machine Interface (HMI), including touch screen and text panel with different size and resolution. The new TP2000 series HMI can support all brands of PLCs with internal protocol. It also offers fast and convenient control functions for industrial automation machines. In addition, our RTOS-based and user-friendly Soft Screen Editor and Programming Software configures the whole series. Users can quickly edit images and graphs and easily set suitable communication protocol. More applications can be
created, edited, downloaded and uploaded.
Advantages and Characteristics
1.Size: 10 inch / 7 inch / 5.7 inch / 4.3 inch
2.Resolution: / 480*800 64*160 / 96*288 / 240*320
3.Communication ports:
USB / RS 232 / 422 / 485
4.USB disk and Ethernet option applications
Product Recommendation
HT3000 series IoT HMI;
H-BOX series IoT box
Contact
Phone
Email
Address
H. Office: Building No. 3298
Khalid Bin Al Waleed St.,
Al-Raka North – Dammam,
34225 – 7449