Siemens Digital
Industries Software
Xcelerator brings together and integrates the entire Siemens Digital Industries Software portfolio with embedded tools and databases connecting current and future information technology, operational technology, and engineering technology environments. By combining what was formerly known as the Siemens Digital Innovation Platform with MindSphere, Siemens Cloud Solutions, Mentor, and Mendix, Xcelerator allows you to easily build, integrate and extend your existing data and network systems
MindSphere
We empower industries to generate new insights MindSphere, Siemens industrial IoT as a service solution, enables you to command full transparency over your operations by connecting your assets –products, plants, systems, machines –to a central location where contextualized data can be collected, analyzed, visualized, and acted on. Perform analytics at the edge and on the cloud to discover intelligent, proactive insights that will help you optimize productivity and reduce risk –often in near-real-time. With flexible cloud deployment options, extended connectivity, edge analytics, and low-code development, industrial IoT is possible for any industry, no matter your restrictions. Get started quickly with MindSphere and scale at your pace.
Siemens manufacturing capabilities
Analytics
Perform advanced analytics from the edge to the cloud with near-real-time data. Start with out-of-the-box applications and then scale, with the ability to incorporate machine learning and AI.
Connectivity
Connect physical, web-and enterprise based systems in one location. Support multiple protocols concurrently, perform flexible data modeling and leverage frictionless system integrations.
Industrial Integrations
Easily integrate your industrial IoT solution with other PLM capabilities –Siemens
or 3rd party –to create powerful business use case solutions.
Industrial IoT services
Tailor and scale your solution to meet your specific business needs, utilizing high-end security requirements, data services, and deployment options. meet your specific business needs, utilizing high-end security requirements, data services, and deployment options.
MindSphere and Siemens Xcelerator
MindSphere, combined with the Industrial Edge and the low-code capabilities of Mendix, is an integral part of the newly launched Siemens Xcelerator business platform. Industrial IoT-as-a-service capabilities are fully available to the Siemens portfolio. Customers and partners across the Siemens Xcelerator ecosystem are being enabled to build their industry-specific solutions and applications with efficiency and ease. The combined industrial IoT capabilities are now called Industrial Operations X (IoX), so IoX IoT  our vision for the fusion of IT and OT. (IoX), so IoX IoT –our vision for the fusion of IT and OT. This modular portfolio brings together all facets of IoT, edge solutions, and low-code development with broader Siemens manufacturing capabilities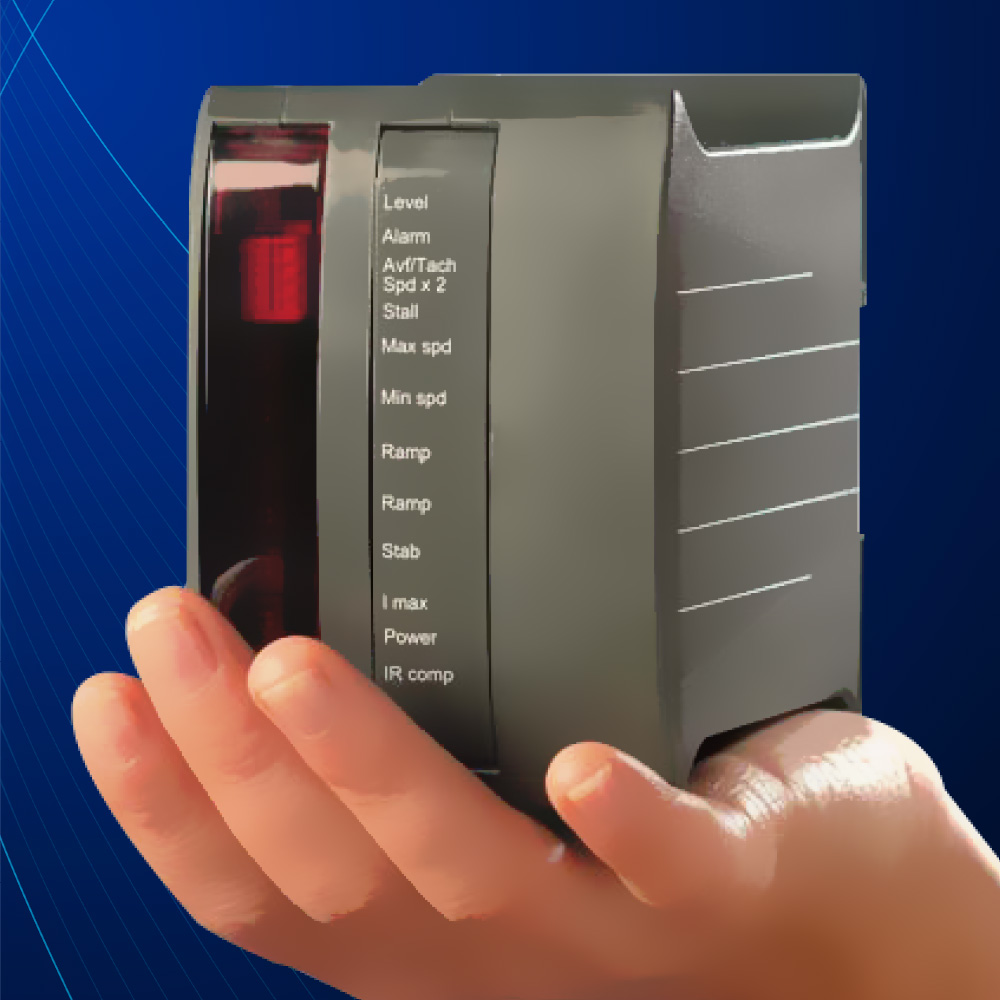 1220XRI
1220XRi – Regenerative DC Motor Control With
Compact Design.
Fully Isolated Control Electronics
Model 1220XRi – 12.2 Amps
(1.8KW/2.0HP)
1220XRi series specifications:
• 4 Quadrant regenerative DC motor controller
• Fully isolated control electronics
• 1220XRi controller for DC motors rated up to 12.2
Amps (1.8KW/2HP)
• DIN rail mounting
• Easy to access drive adjustments
• Plug-on screw terminals
• Small footprint
• 1220XRi models 105 x 70 x 120(mm).
• UL, CuL, CE approved
3600XRI
MODEL 3600XRI – DC MOTOR CONTROL FROM 4 AMPS TO 36 AMPS
(0.55KW TO 9.5KW)
MODEL 3600XRI – 4 QUADRANT
Model 3600XRi specifications:
• 4 Quadrant, fully regenerative DC drive
• 4 Amps (0.55KW/0.75HP)
• 16 Amps (4KW/5.3HP)
• 36 Amps (9.5KW/12.6HP)
• Isolated control electronics for easy connection to other drives/equipment
• Suitable for permanent magnet or shunt wound motors
• Five power ratings:
• 8 Amps (1.1KW/1.5HP)
• 32 Amps (7.5KW/10HP)
• 175 x 200 x 70(mm) H x W x D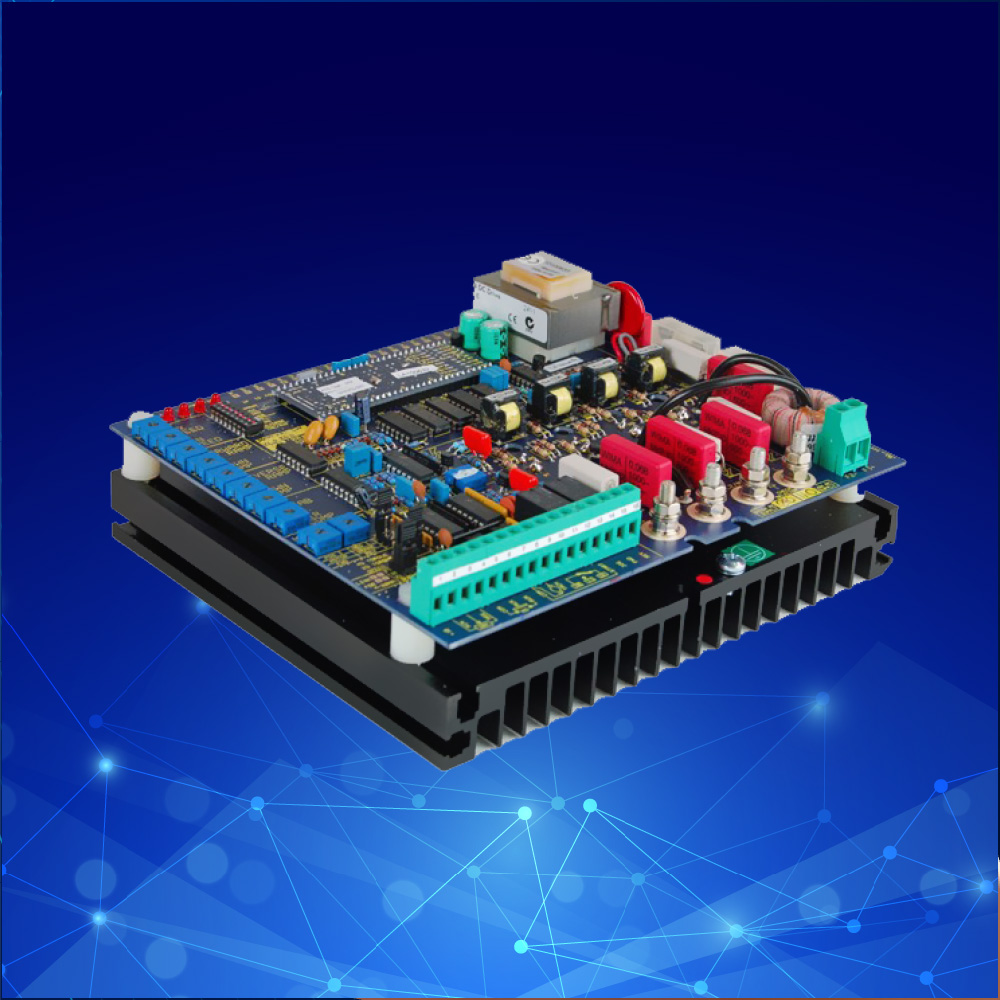 3200I
MODEL 3200I – DC MOTOR CONTROL UP TO 48 AMPS (11KW/15HP)
MODEL 3200I – 1 QUADRANT
AVAILABLE IN FOUR CURRENT OUTPUTS UP TO 48 AMPS, TO CLOSELY MATCH YOUR MOTOR REQUIREMENTS. TO MAKE INSTALLATION EASIER, YOU CAN QUICKLY CONNECT USING SCREW TERMINALS.
Model 3200i specifications:
Four models
– 8 Amps (2.2KW/3HP)
– 16 Amps (4KW/6.5HP)
– 32 Amps (7.5KW/10HP)
– 48 Amps (11KW/15HP)
Fully isolated control electronics
• 150 x 200 x 110 (mm) H x W x D
• Numerous inputs and outputs for
complex system applications
• 175 x 200 x 70(mm) H x W x D
Contact
Phone
Email
Address
H. Office: Building No. 3298
Khalid Bin Al Waleed St.,
Al-Raka North – Dammam,
34225 – 7449