The system receives data about processes and related equipment, which supervisors then use to control and optimize operations.
A SCADA systemcan be spread across different locations, sometimes over a wide geographical area, or contained within a single facility. SCADA is extensively used in the petrochemical industry, drinking water delivery systems, wastewater collection systems, pipelines and a range of other industrial processes. 
But SCADA is not an end in itself.
Maintaining efficiencies and identifying problems as soon as they occur are just some of the ways SCADA systems can support your operation. They can also improve productivity, quality and profitability while keeping costs at a minimum.
SCADA is a significant long-term investment and choosing the right system is vital.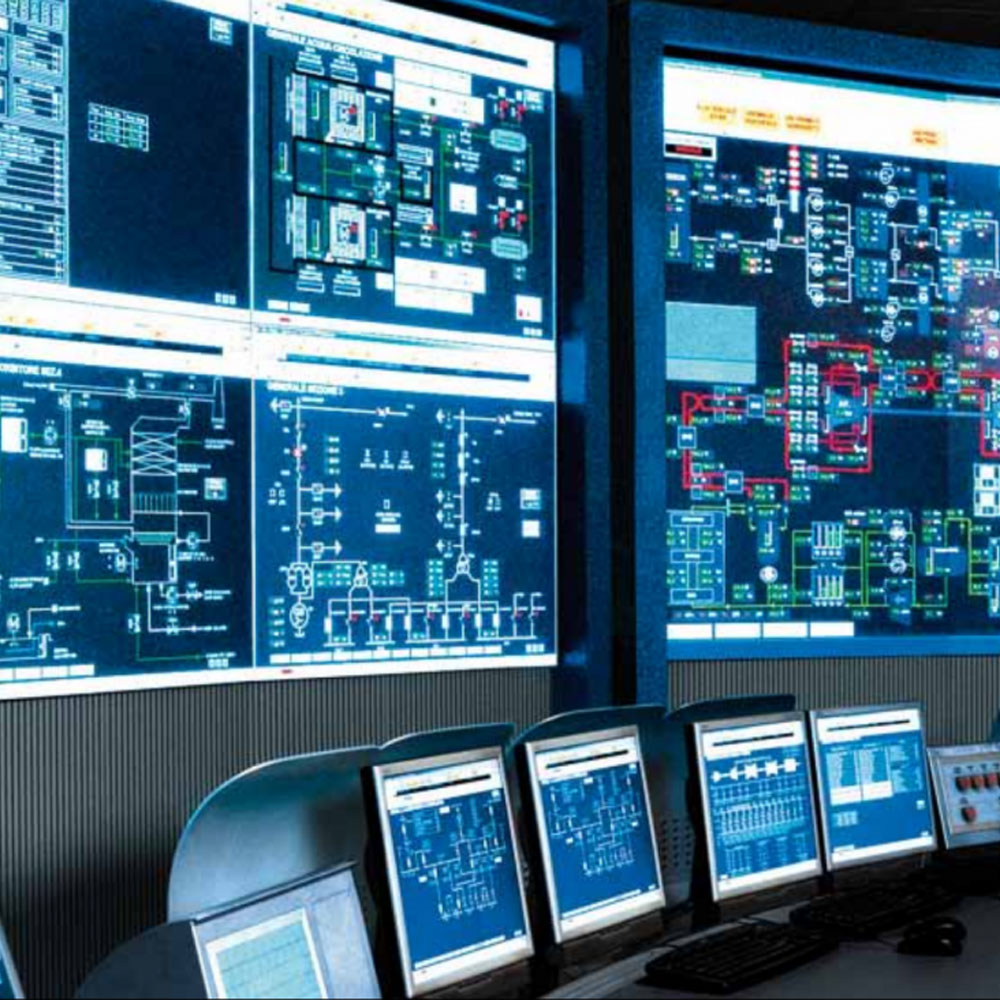 HOW SCADA SOFTWARE CAN BENEFIT YOUR OPERATION
Low-voltage switchgear and control gear for everything from industrial to building technology applications
Our low-voltage switchgear and control gear fit seamlessly into a diverse range of fields that spans industrial, building
technology and municipal infrastructure applications.
Thanks to our range's modular design, planning and configuration for low-voltage power distribution are quick and easy.
Maintenance and conversion are incredibly simple with our SENTRON product portfolio for protection, switching, measuring
and monitoring devices and the comprehensive range of modular accessories.
AVEVA'S WORLD LEADING SCADA SOFTWARE
AVEVA has a long history and unbeatable track record in delivering SCADA software solutions to organizations large and small.We offer a winning strategy for meeting complex and evolving automation requirements, as well as solutions for more straight forward operations.
It's almost impossible to predict your long-term technology requirements in this era of constant innovation and rapid change. That's why our solutionsare designed to evolve with technology and grow along with your business.
Operational Excellence Our SCADA software delivers operational excellence within industrial automation and across our full Engineering and, Operations and Performance software portfolio.
•High PerformanceOur SCADA software is reliable, flexible and high performance, and has been helping industries around the world for decades.
•Trusted SolutionsOur SCADA software is highly secure, scalable and offers real-time supervisory control. It's trusted to manage
critical infrastructures around the world.
KEY FEATURES OF AVEVA'S SCADA SOLUTIONS
Operational Excellence
Securely visualizse enterprise-wide operations
• Quickly navigate displays following intuitive modern designs
• Create a single common information stream
• Continuous operational improvement and real-time decision support
• World-leading capabilities and innovative user experience empower operators to
meet complex operation requirements.
High Performance
A strong track record in SCADA underpins our reliable, flexible and high-performance solutions for industrial process customers.
• Harness an increasing array of data sets
• Enhanced visualizsation capabilities offer an improved view of operations
• Real-time, holistic situational context helps improve efficiency and facilitate timely
corrective action-see our HMI and SCADA Design Fundamentals whitepaper
• Powerful intuitive real-time monitoring
Trusted solutions
Our world-leading pipeline control and monitoring solutions integrate with oil and
gas distribution operations to bring sharp and reliable control room awareness
Safety and security of assets sits at the heart of solution design
• Supported by a securely managed high-performance failover system
• Adheres to industry best practices
• Displays focus on pipeline operations, including control room management (CRM)
Contact
Phone
Email
Address
H. Office: Building No. 3298
Khalid Bin Al Waleed St.,
Al-Raka North – Dammam,
34225 – 7449