Invertek
AGU is a distributer and representative for Invertek Company an England company which is a variable frequency drive (VFD)manufacturer, that dedicated to providing easy to use AC drives for the control of electric motors in industrial automation applications around the world.
About Us
Projects
OPTIDRIVE E2
E2 Variable Frequency Drive combines innovative technology, reliability, robustness and ease of use in a range of compact IP20 & IP66 enclosures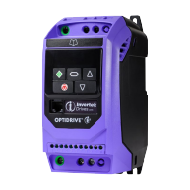 E2 IP20
• Available up to 11kW
• Easy to use
• Compact & robust•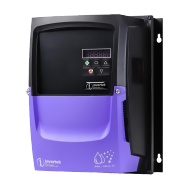 E2 IP66
• Available up to 7.5kW
• Dust-tight
• Washdown ready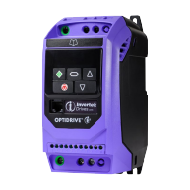 E2 Single Phase
• Available up to 1.1kW
• Single phase motor
control
• Special boost phase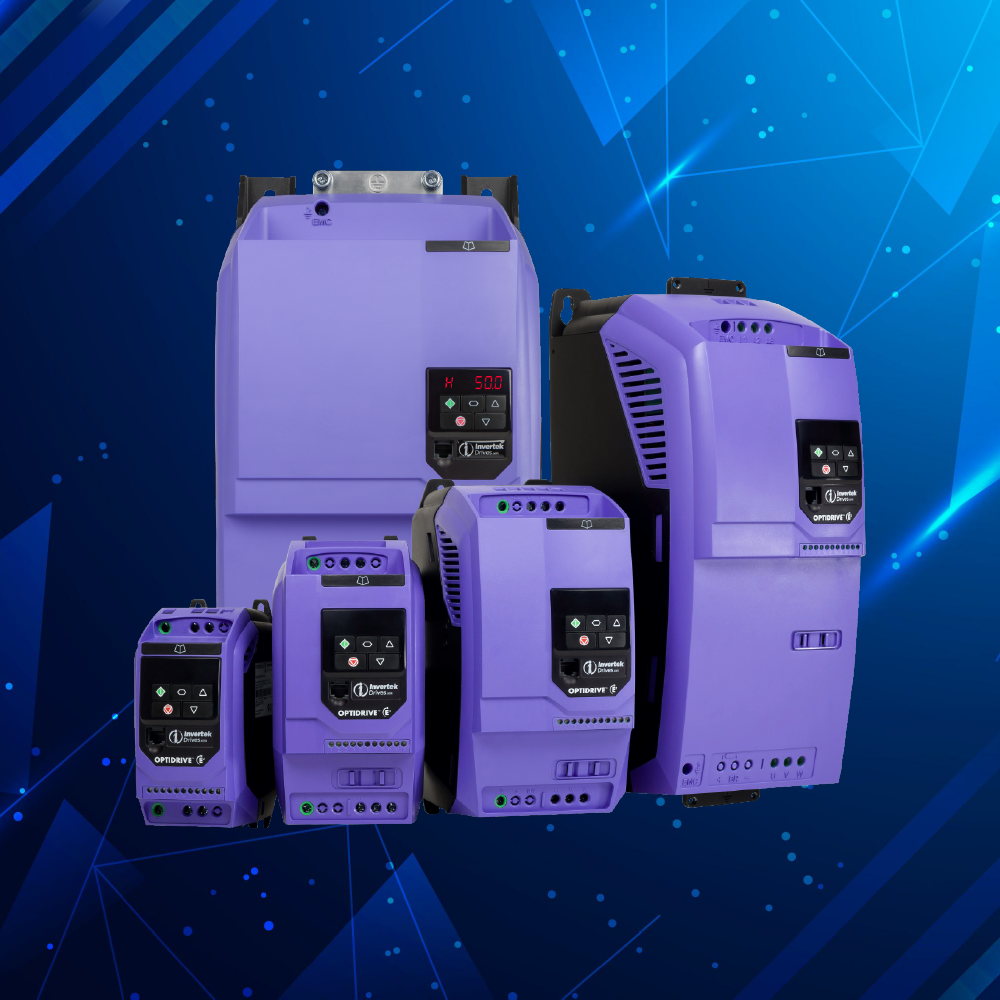 OPTIDRIVE E3
INNOVATIVE TECHNOLOGY, RELIABILITY, ROBUSTNESS AND EASE OF USE IN A RANGE OF COMPACT IP20 & IP66 ENCLOSURES.
Simply power on and Optidrive E3 is up and running, providing precise motor control and energy savings using the factory settings.
SENSORLESS VECTOR CONTROL FOR
ALL MOTOR TYPES
Precise and reliable control for IE2, IE3 & IE4 motors.
• Induction Motors (IM)
• Permanent Magnet Motors (PM)
• Brushless DC Motors (BLDC)
• Synchronous Reluctance Motors (SynRM)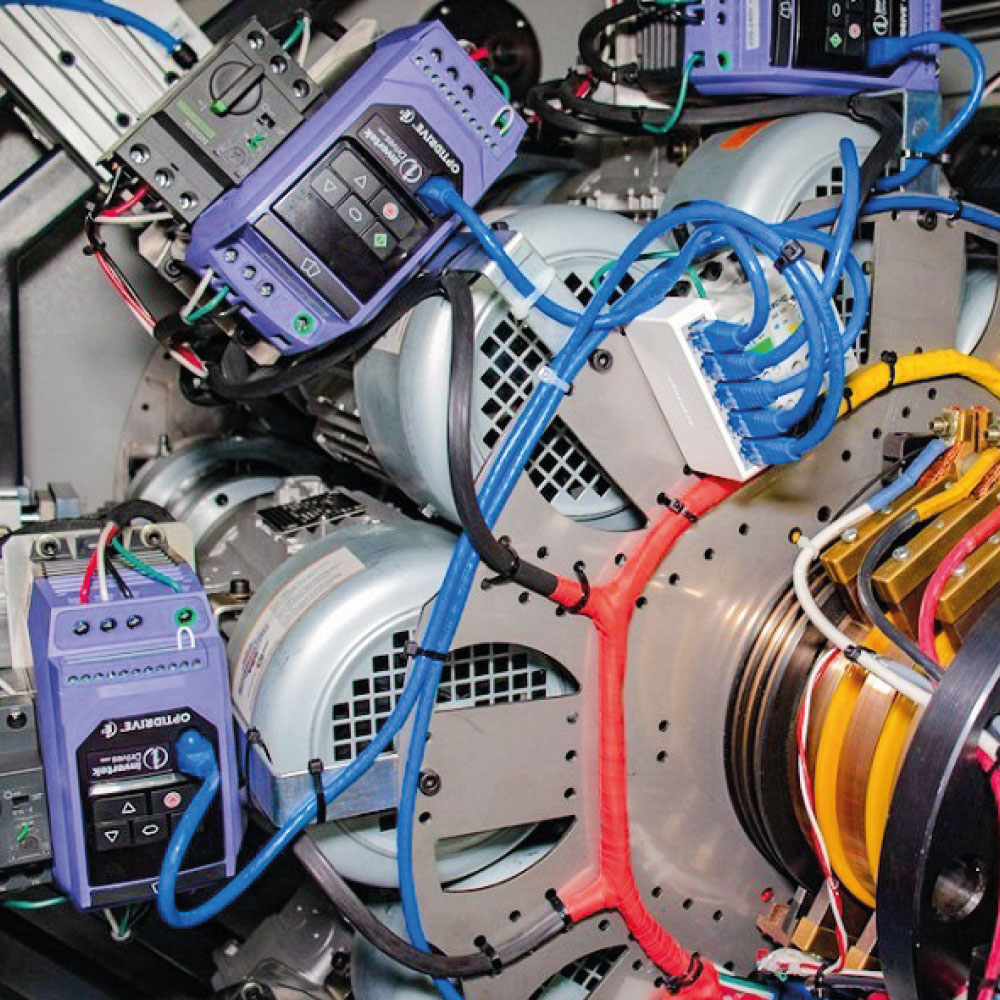 OPTIDRIVE P2
The perfect combination of high performance together with ease of use allows even the most demanding applications to be tackled easily by the P2 variable frequency drive. Invertek has developed advanced mathematical algorithms and uses the very latest hardware technology to ensure Optidrive P2 provides exceptional motor control with a simple interface to help users easily apply the benefits to their applications.
CONTROL MODES
• V/F Voltage Vector
• Energy Optimised V/F
• Sensorless Vector Speed Control
• Sensorless Vector Torque Control
• Synchronous Reluctance Motor Control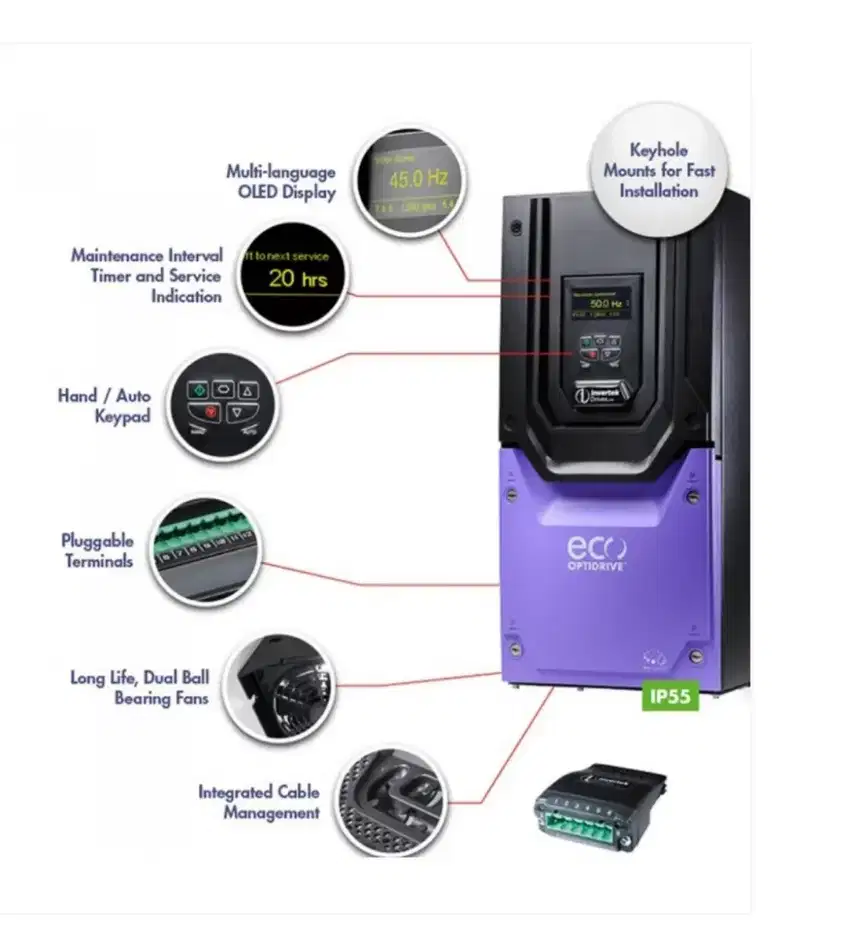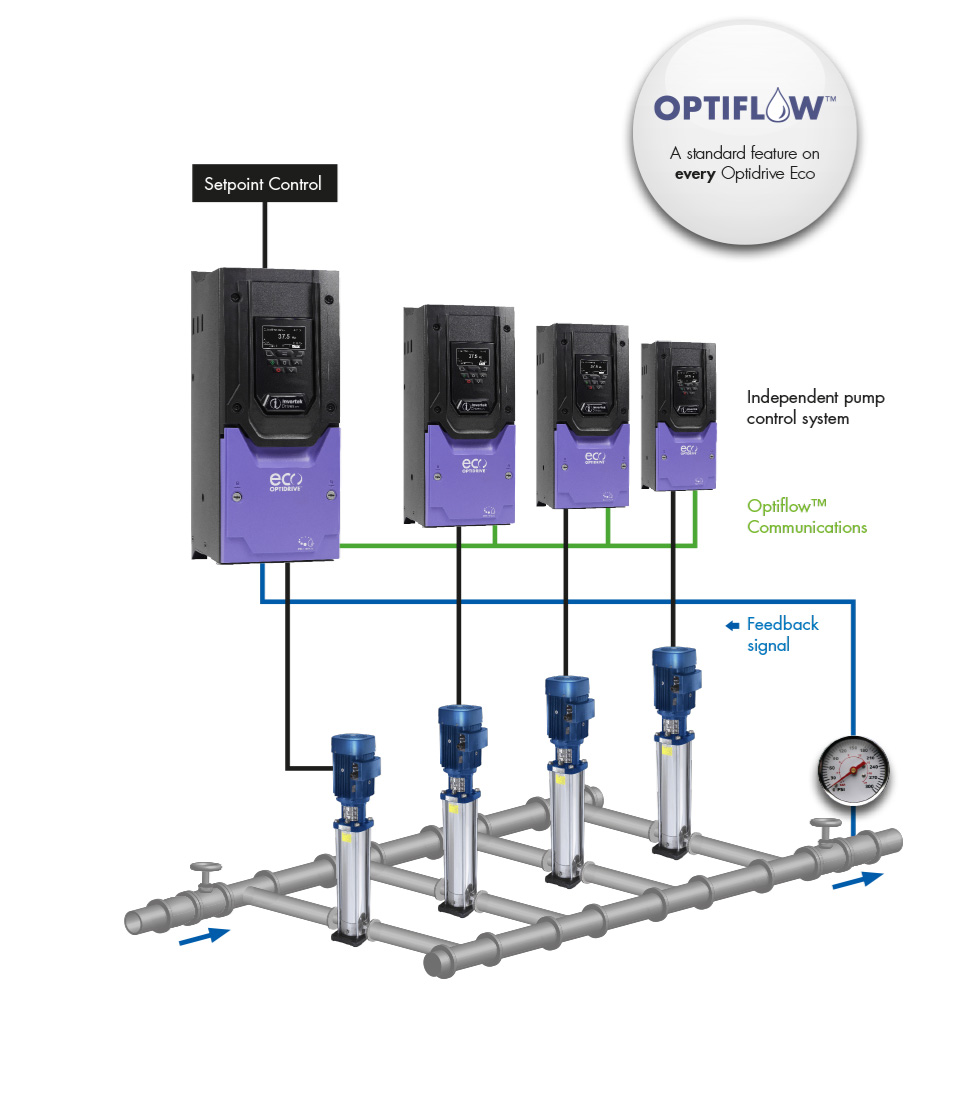 The New Variable Frequency Drive for Fan & Pump Applications
• Eco Vector Motor Control
• Energy Optimised Design
• Internal EMC filter
• Low noise operation
Optidrive Eco Variable Frequency Drives provide eflcient, reliable and quiet control of motors for HVAC and pumping applications. Designed to provide maximum operating eflciency whilst minimising environmental impact, Optidrive Eco oVers unrivalled performance and flexibility, whilst meeting the key standards and requirements of demanding applications.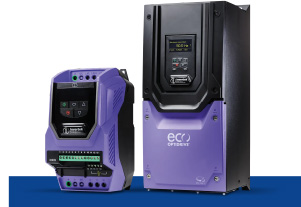 OPTIDRIVE E2
Single Phase Motor Control
– Accurate speed control of single phase PSC or shaded pole motors
– Designed to be cost eVective and easy to use, the Optidrive E2 Single Phase is for use with PSC (permanent split capacitor) or shaded-pole single phase induction motors.
– Optidrive E2 Single Phase uses a revolutionary motor control strategy to achieve reliable intelligent starting of single phase motors.
– Optidrive E2 Single Phase has only 14 standard parameters to adjust in its basic form. The Optidrive's legendary ease of use ensures quick and easy drive commissioning. For the more advanced user the extended parameter set gives access to powerful additional functionality.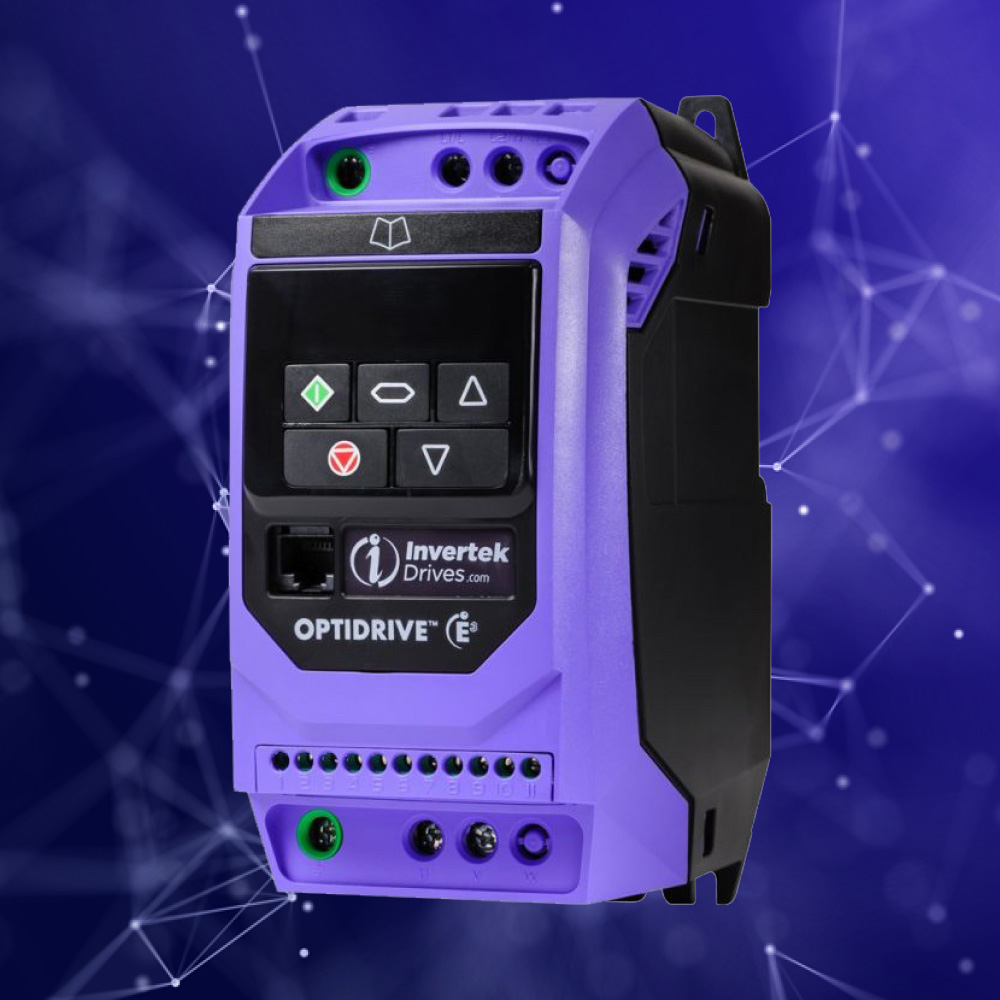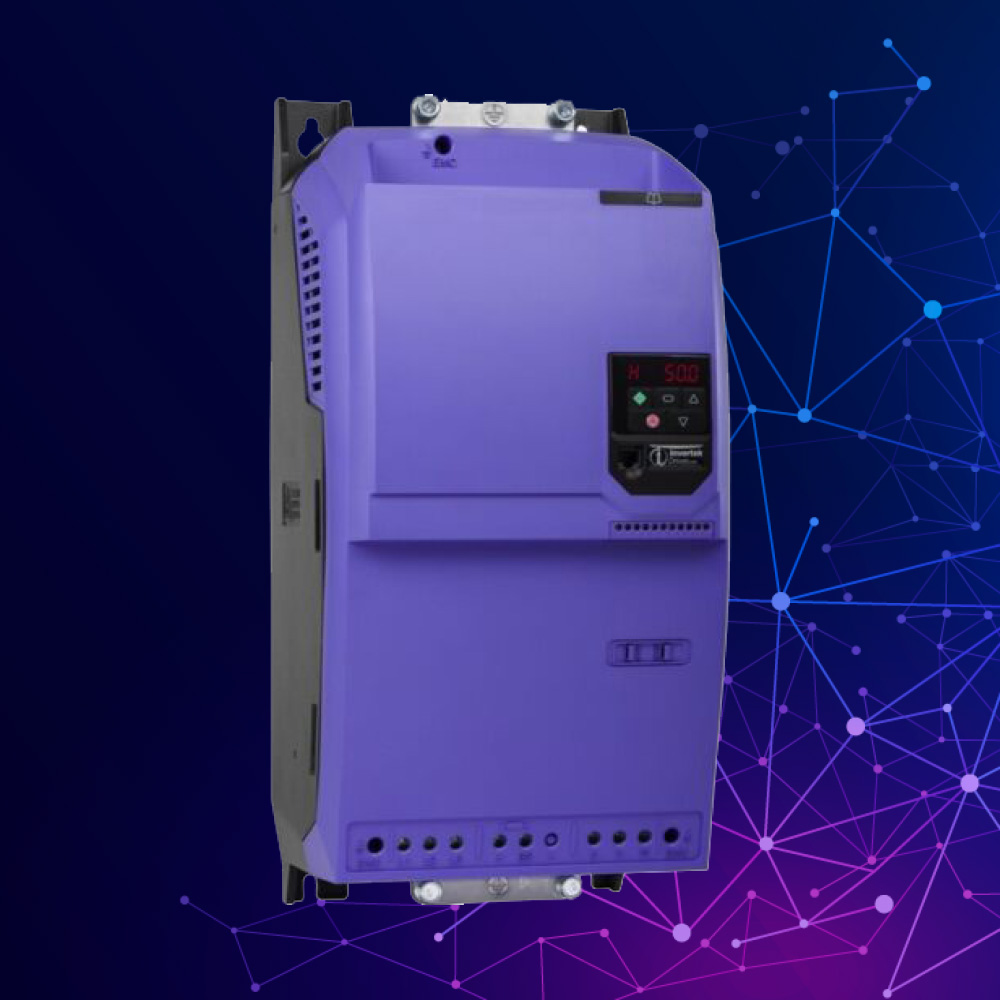 OPTIDRIVE E3
Single Phase motor Input / Output
Designed to be cost eVective and easy to use, the Optidrive E3 for Single Phase Motors is for use with PSC (Permanent Split Capacitor) or Shaded-Pole Single Phase induction motors. Optidrive E3 for Single Phase Motors uses a revolutionary motor control strategy to achieve reliable intelligent starting of single phase motors.
• Removes the need for 3 phase supply wiring
• Provides the same features as the 3 phase Optidrive E3
• The ideal energy saving solution where high starting torque is not required – typically including fans, blowers, centrifugal pumps, fume extractors and air flow controllers
OPTIDRIVE
ELEVATOR
Compact Elevator Drive Dedicated drive for geared and gearless lift applications
Dedicated Elevator Drive The Elevator Variable Frequency Drive is the 2nd generation dedicated elevator drive from Invertek Drives, designed to provide smooth, reliable carriage control in all elevator applications. The compact external dimensions simplify installation, whilst optional incremental/EnDat encoder feedback interfaces allow compatibility with a wide range of motors. Invertek's renowned motor control capability ensures maximum ride comfort under all conditions, with five independent S-ramps and dedicated motor holding brake control algorithm allowing fine tuning of the system. Elevator Variable Frequency Drive also incorporates Safe Torque OV* as standard, and a range of features including Rescue Mode.
– 5 independent S-ramps for smooth carriage control
– Control of IM and PM motors
– Rescue mode operation
– Built-in EMC filter
– Advanced on-board features
– Easy to us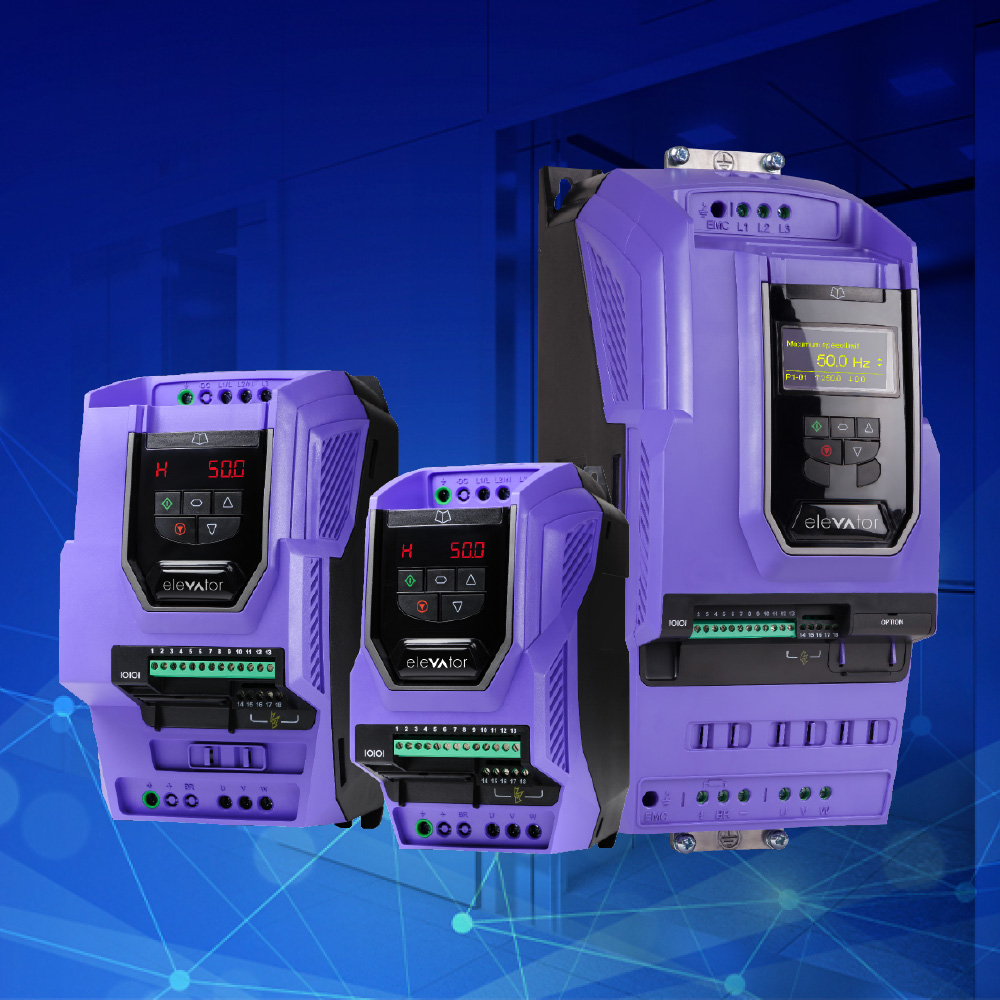 Contact
Phone
Email
Address
H. Office: Building No. 3298
Khalid Bin Al Waleed St.,
Al-Raka North – Dammam,
34225 – 7449